Paint Protection Film (PPF)
Paint Protection Film In the Tampa Bay Area, Wesley Chapel, Land O Lakes, Lutz, St. Pete, Clearwater, and Belleair
What Is PPF?
At Ultimate Mobile Detailing, we understand the importance of protecting your vehicle's paint from the elements. That's why we offer paint protection film (PPF) as an important part of our detailing services. Paint protection film is a thin, almost invisible urethane film that is applied to the painted surfaces of your vehicle.
Paint protection film, sometimes called Clear Bra, helps protect against rock chips, bug damage, sand, and other small road debris. It can also be applied to various parts of the interior that are prone to scratching. Your vehicle is one of your most important assets that costs thousands of dollars, so why not try to protect it the best you can?
Benefits of PPF
PPF acts as a barrier against scratches, swirl marks, chips, and other hazards that can damage your vehicle's paint. PPF is clear and highly durable, providing years of protection and helping to maintain the showroom-quality look of your vehicle. When properly installed, PPF is virtually invisible, so it won't impact the look of your vehicle. Our expert team can help you choose the right film for your vehicle's paint, ensuring maximum protection and a perfect look.

Protect From Road Debris
PPF film helps to prevent damage to your factory paint.

Self Healing
Self healing properties will keep your paint looking good while protecting it from surface scratches and swirl marks.

Weather & UV Resistant
Protects against yellowing and oxidation from UV exposure.

Extreme Gloss
Add amazing visual appeal to your vehicle.

Increase Resale Value
Because the film protects the paint, it will keep your vehicle looking newer, which increases the resale value.

What Is the Cost of PPF?
The cost will depend on a variety of factors, such as: the style, type and size of vehicle, the design and contours of the body, and areas of coverage: full or partial. Call us today for a quote.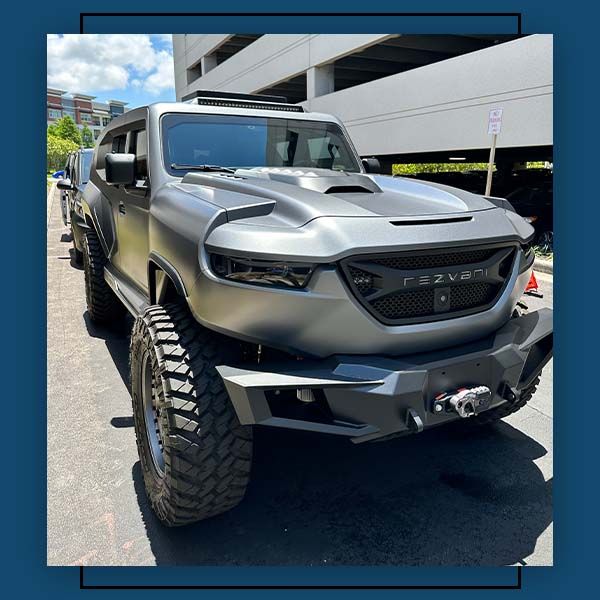 Which Is Better: Ceramic vs PPF?
Ceramic coatings and PPF protect your vehicle from different things, but there are some overlapping features as well. In the end, the best choice for you will depend on what you want to protect your paint from the most. For the Ultimate Protection, both can be applied. We'd be happy to discuss your needs to ensure you end up with the choice that's right for your vehicle.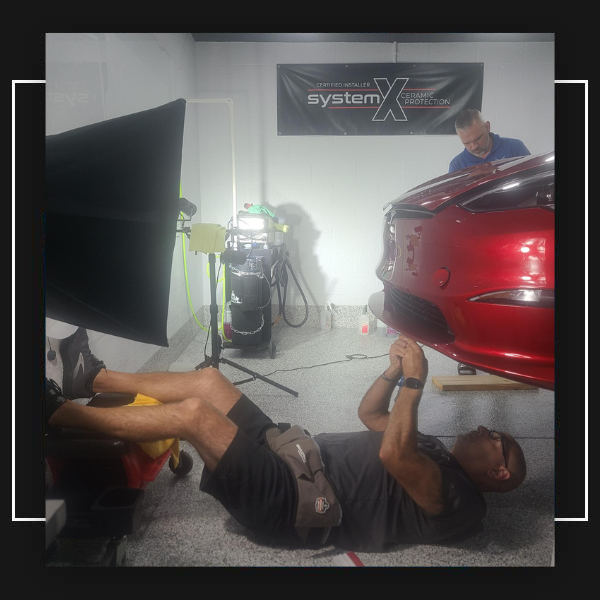 Your Trusted Paint Protection Film Installer
At Ultimate Mobile Detailing, we provide the highest quality paint protection film installation services. We use top-notch materials and a professional installation process that ensures our customers get the best protection for their vehicles. Our installers have years of experience, so you can trust that your vehicle will be in the best hands.
We take pride in our work and guarantee you'll be satisfied with the results. Whether you're looking to protect your vehicle from rocks, bugs, and other debris, or just want to give it a shiny new look, Ultimate Mobile Detailing has you covered.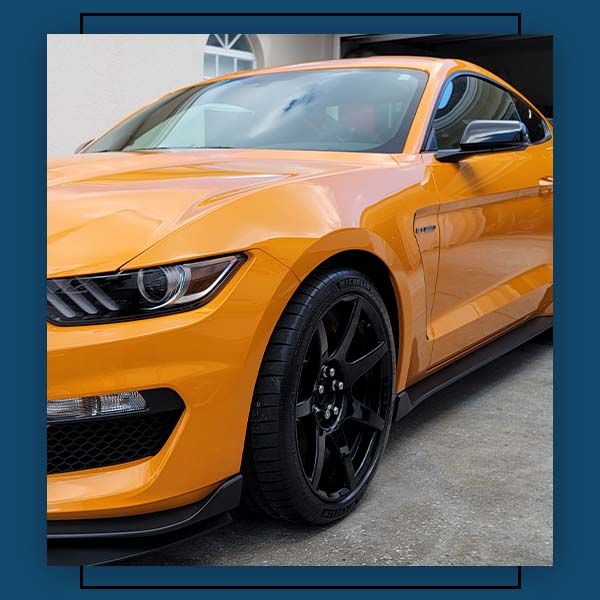 What Makes Us Different?
When you choose Ultimate Mobile Detailing, you can trust that we are passionate about giving you the quality service you deserve from start to finish. We knew that if we showed up and did a great job, we could stand out from the crowd of other detailing businesses in the area. We opened in 2011 to provide our clients with an exceptional service that they can trust, and we pride ourselves on delivering the best results, no matter what kind of detailing job you need. If you're looking for a reliable detailing service, you can count on us to get the job done right.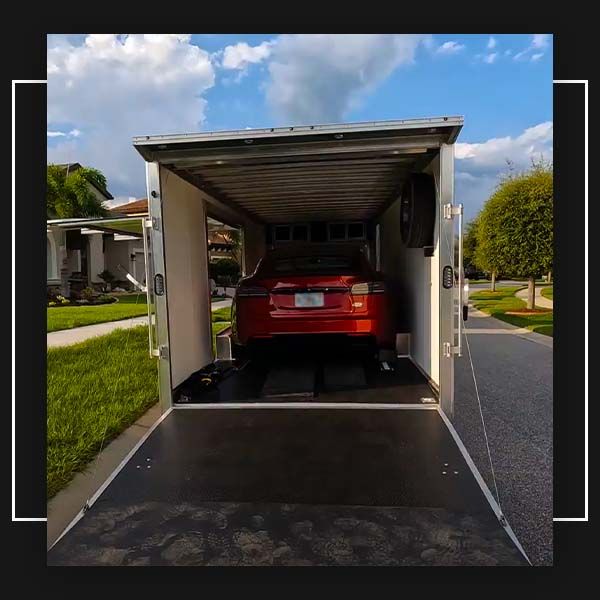 Pick up/Delivery Service Available
While our detailing services are mobile, PPF services are at our shop directly. At Ultimate Mobile Detailing, we understand how valuable your time is. That's why we offer our customers the convenience of a pick up/drop off delivery service for your vehicle. We have an enclosed trailer to safely transport your vehicle to and from our shop. Whether you'd like us to meet you at home on your day off, in the parking lot of your business, or anywhere else, we strive to offer convenient PPF services in Tampa Bay, Wesley Chapel, Clearwater and many more areas in and around the bay area. With Ultimate Mobile Detailing, you can rest assured that your vehicle will look its best without ever having to leave the comfort of your own home. It doesn't get much better than that!
Schedule Your Appointment Today
At Ultimate Mobile Detailing, we're proud to serve the community in Tampa Bay. We love where we live, and nothing gives us greater satisfaction than caring for the vehicles in our area. Over the years, we have developed a reputation for our quality service from start to finish, and no matter your specific needs, our PPF services are designed with one goal in mind — to provide your vehicle with reliable, dependable protection from the elements. Have a question? We'd love to hear from you. Get in touch to speak with the team at Ultimate Mobile Detailing today, and rest assured that your vehicle is in good hands!