Welcome to Ultimate Mobile Detailing, the Tampa Bay Area's top-rated local auto detailing services provider! Our professional and certified technicians will provide you with the ultimate level of service and care. Our services include exterior washing and waxing, interior cleaning and detailing, window tinting, wheel and rim treatments, and more. We offer a wide selection of products and services to meet all of your car detailing needs.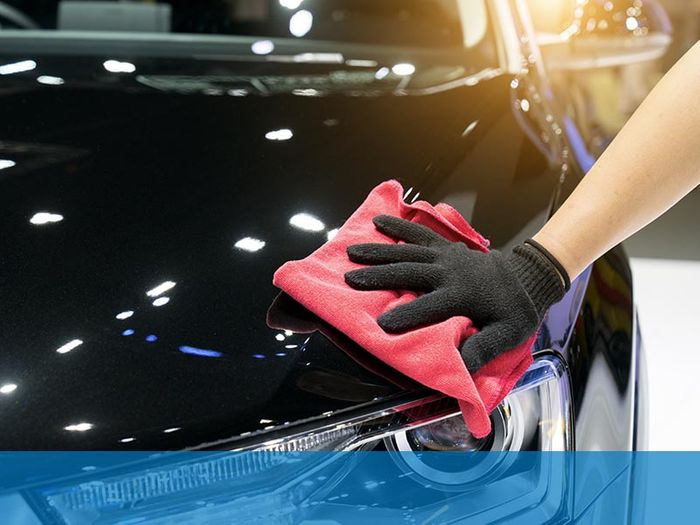 Whether you're looking for a basic wash and wax or an extensive interior detailing, we have the tools and expertise to get the job done right. We use only the best products and techniques, ensuring that your car looks and feels like it just rolled off the showroom floor. Plus, our mobile detailing services make it easy to get your car detailed at a time and place that works for you.
For the ultimate in car detailing services, look no further than Ultimate Mobile Detailing. With our top-rated services and knowledgeable technicians, you can trust us to take care of all your auto detailing needs! Give us a call today and let us show you why we're the Tampa Bay Area's number one choice for car detailing.
Vehicles We Detail – No Job is Too Big
At Ultimate Mobile Detailing, we believe that a clean car is a happy car! Our experienced team of detailers will bring the same level of care and attention to detail to your vehicle that we would to our own. We use only the highest quality cleaning products and equipment to provide you with a professional and thorough detailing job.
No matter what kind of vehicle you own, our team can provide you with an exceptional car detailing service. We can come to your home or office, or you can drop off your car at our location.
If you're looking for the ultimate detailing experience, look no further than Ultimate Mobile Detailing. Contact us today to learn more about our services or to schedule an appointment. We look forward to making your vehicle look brand new!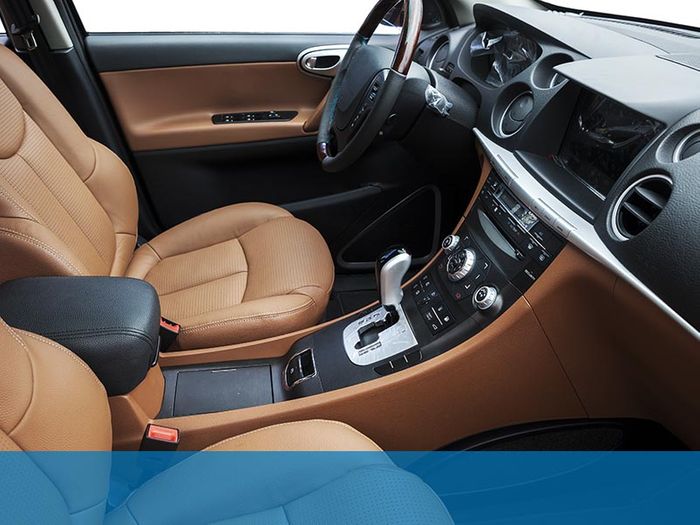 Our Services
At Ultimate Mobile Detailing, we offer a wide range of services to meet all of your car detailing needs including detail packages, maintenance plans, ceramic coatings, love bug protection plans, glass treatment, and more! We not only strive to provide the highest quality car detailing services at competitive prices, but you can rest assured our team is dedicated to going above and beyond to make sure our clients are satisfied. Contact us today to learn more about our car detailing services! Explore our auto detailing packages below:
Mobile Auto Detailing Services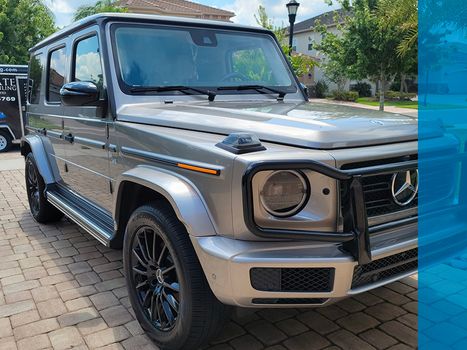 Detail Packages
Ultimate Mobile Detailing is your go-to provider for all your auto detailing services in the Tampa Bay Area. You'll love the convenience of having us come straight to your home, and you'll be blown away by how good your vehicle looks once we finish. Take a look at our auto detailing packages to see which one is right for you! Our packages are progressive and build upon each other, with the Ultimate being a bumper to bumper detail or you can customize your own package and get the things that matter most to you.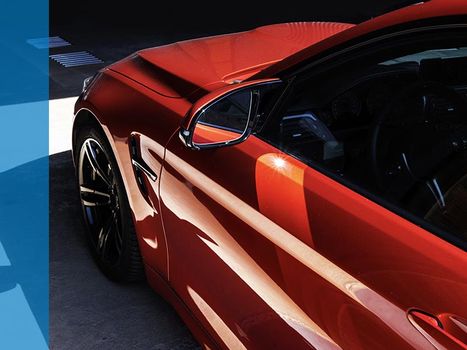 Maintenance Plans
Think about how good your vehicle looks after getting one of our Detailing packages. Now, imagine if it could look like that all the time! With a comprehensive Maintenance Plan from Ultimate Mobile Detailing, you can benefit from our auto detailing services on a regular basis. Our Maintenance Plan is a fantastic way to make sure your car looks like it just rolled off the assembly line, no matter how long you own it! After you schedule a one-time detailing service, you'll have the option of signing up for vehicle cleanings on a weekly or bi-weekly basis at a discounted rate.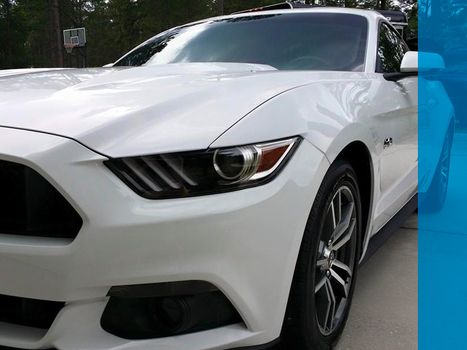 Ceramic Coatings
Ceramic coatings are one of the best ways to keep your vehicle looking factory-fresh for years to come. At Ultimate Mobile Detailing, we offer top-notch ceramic coating services in the Tampa Bay Area. And the best part? We'll come to you! We're committed to providing the best auto detailing services in Florida, which is why we're proud to use only the best ceramic coating products. A ceramic coating is 100 times thicker than a typical wax coating, which makes it extremely resilient and long lasting. This helps safeguard your vehicle's paint from environmental defects and makes washing your vehicle a dream. No more scrubbing off love bugs and no more waxing.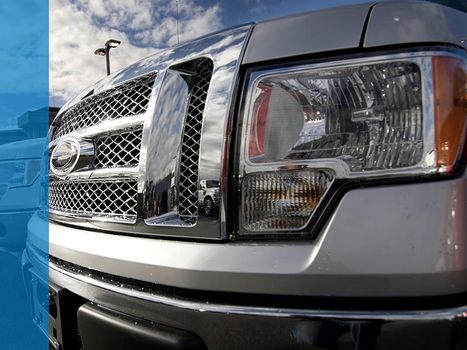 Love Bug Protection Package
Despite their name, love bugs are definitely not something that vehicle owners love. These insects are a persistent problem in the Tampa Bay Area, which is why Ultimate Mobile Detailing offers a Love Bug Protection Plan. With our help, you won't have to worry about these flying pests ruining your vehicle! When love bugs get splattered across your hood and windshield, not only is it gross and unsightly, but the residue can actually damage the paint of your vehicle if left sitting for too long. That's why our Love Bug Protection Plan covers your car with a protective coating that will help prevent damage and make it easier to wash the bugs off.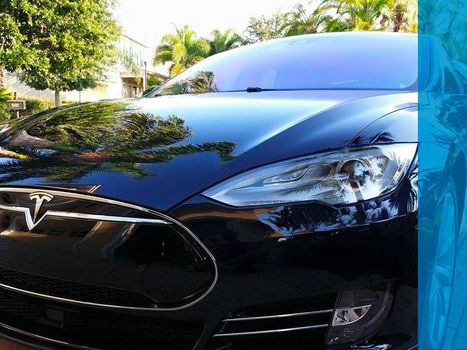 Glass Treatment
At Ultimate Mobile Detailing, our auto detailing expertise doesn't stop at your vehicle's interior. We also offer professional glass treatments for vehicles in the Tampa Bay Area to help make sure your car's windows are always in top condition. GlassParency is an industry-leading hydrophobic window treatment for vehicles, and it's our product of choice for a reason.
This glass coating will make your windshield extremely hydrophobic so the water simply glides off. Many times, there is no need to use your windshield wipers. It also makes driving at night safer as it reduces night glare.
See What Our Customers Are Saying
When you choose Ultimate Mobile Detailing for your car detailing needs, you can rest assured that you're receiving the highest quality service and attention. Our experienced technicians take pride in their work, providing you with a clean, polished car every time. Don't just take our word for it — check out some reviews from customers just like you!

"Ultimate mobile detailing is the absolute best! My brother is a welder and his car was DIRTY! But Ryan came out and transformed his car. My brother is so happy with a very clean car now:) Thank you Ryan!"
- Kaitlin Curtis

"Mike gave my wife's Tesla a deluxe detail and also removed some acrylic overspray from a dumb husband's home project. He did an outstanding job at both. Very thorough and clean, looks better than new. The service and business are well organized and professionally operated. From scheduling to payment. I would highly recommend them for mobile detail. We'll never use anyone else."
- Billy Campisciano

"First time I have ever used a car detailing service, and I will definitely be using them again in the future! The website provided great descriptions of the services available, and the online scheduling was so easy to use! Jerome was great - super friendly and efficient!"
- Diana Konarzewski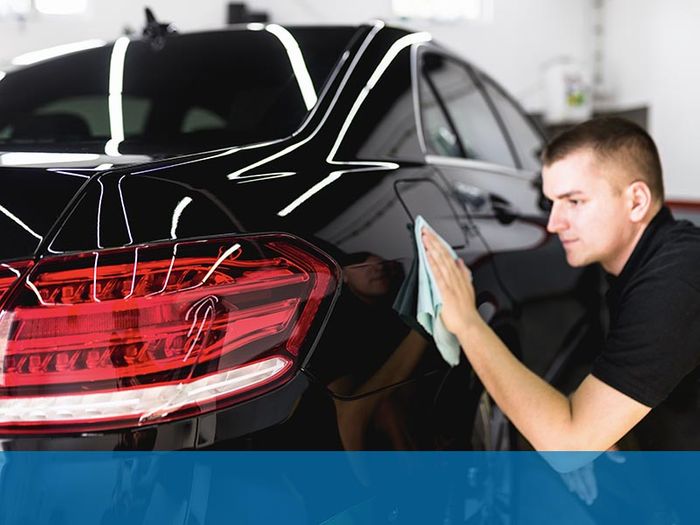 Choose The Top Rated Local® Auto Detailing Service in Tampa Bay
Are you looking for the top rated auto detailing service in Tampa Bay? Look no further than Ultimate Mobile Detailing. With decades of experience in the industry and established in 2011, our professional detailers are knowledgeable and go above and beyond to ensure your car looks its absolute best.
At Ultimate Mobile Detailing, we focus on what is best for the client. We build relationships with each and every one of our clients and provide dependable, on-time services with great communication. Plus, we come to you!
We strive for excellence and quality in our services and guarantee that you will be satisfied with the end result. Whether you need basic car detailing or something more comprehensive, Ultimate Mobile Detailing is here to help.
Don't settle for just any auto detailing service
Choose Ultimate Mobile Detailing, the top rated local auto detailing service in Tampa Bay. Book your appointment today!